HAX and GRIMM's Internship Programs
One of the reasons I chose to come to GRIMM after leaving federal service earlier this year was because of one of the core principles held by the rest of the GRIMM Leadership team. That is the importance of educating the general public on the inherent cybersecurity risks in nearly everything touched on a daily basis, and of enabling future generations of cybersecurity experts, software developers, and computer engineers to solve these security challenges, as well as those of the future. Having been intimately involved with these challenges, as I worked on workforce development and training at the Department of Defense for the better part of the past decade, with an increasing global skill shortage to boot, this isn't exactly an easy task, but something at GRIMM we try to chip away at.
One of the tactical ways we do this is with a robust internship and mentorship program. This past summer, GRIMM had five amazing interns – three in our Northern Virginia office, and two (brothers even!) in our Michigan office. Interns are paired with a Tech Mentor, one of our Principals that can provide them daily technical assistance, broadening their skillsets and their interest.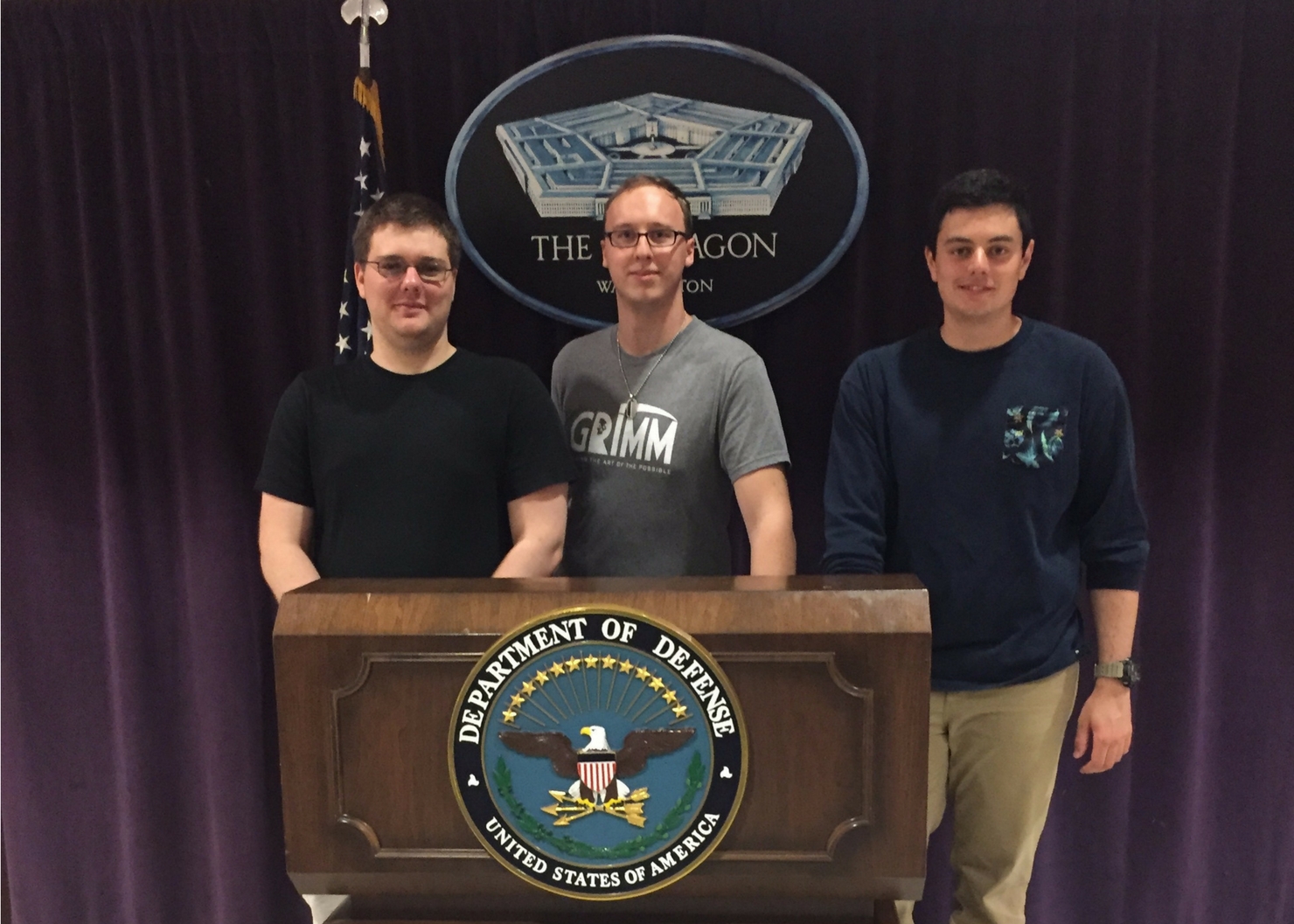 Meet our interns! Brian Schanbacher, Brad Campbell, and Chris Lazarus are three of GRIMM's class of summer 2017 interns. They just began their senior years at the Rochester Institute of Technology (RIT) and are all members of the
RC3 security club
, a club GRIMM sponsors through the "HAX" program (more on that in a minute!).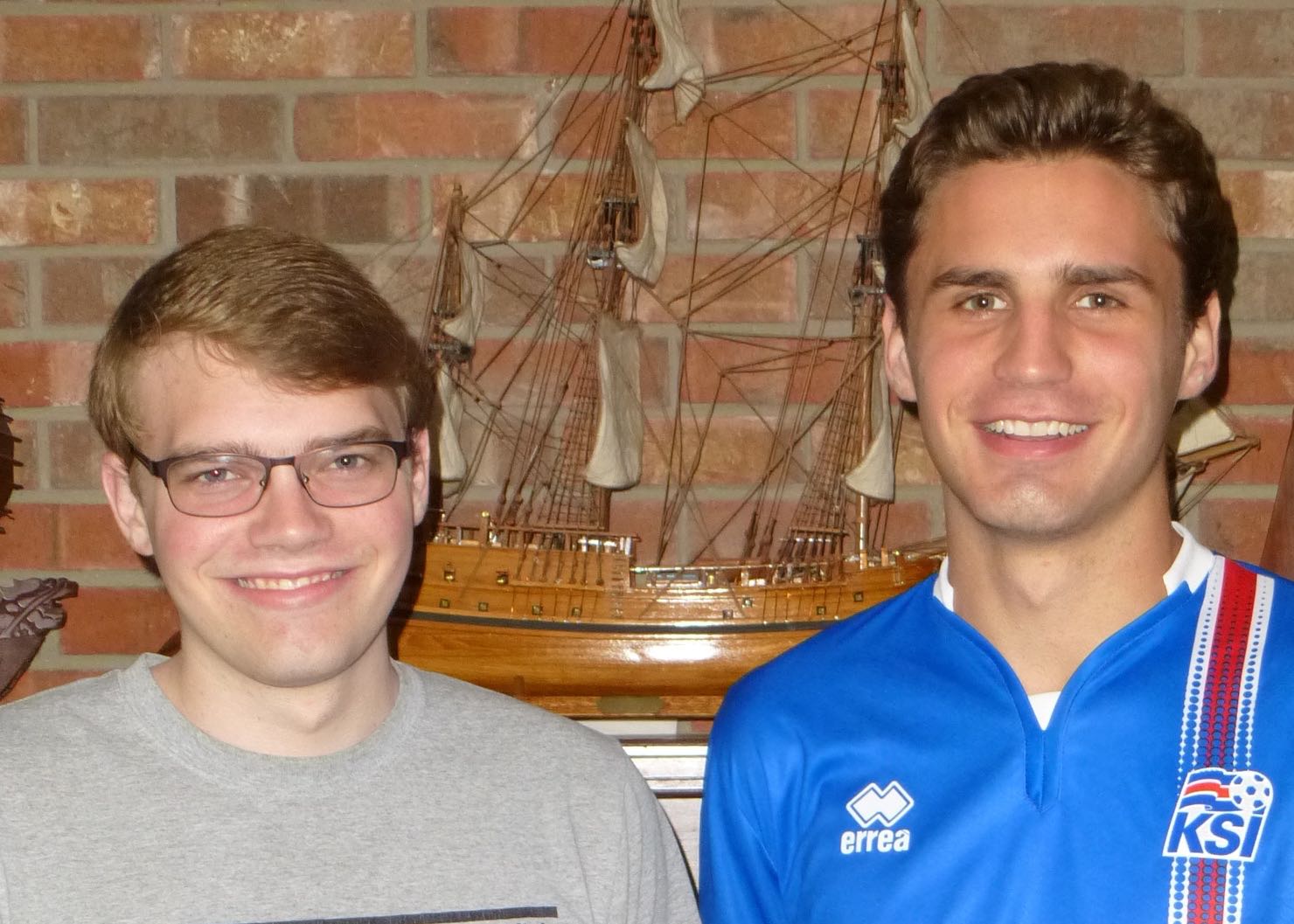 Roy and Ian Adams are brothers from Grand Rapids, MI! They interned on our Embedded Device Security and Critical Infrastructure team in Sparta, MI office under the tutelage of
Matt Carpenter
.
These five lucky dudes had the privilege of working under some real rockstars in the community. If you're super passionate, driven, and interested in a summer internship with GRIMM, get your resume in this semester! Interviews will start in December, and final decisions will be made by January 26. We're looking for a good handful of candidates for our Michigan and our Northern Virginia offices.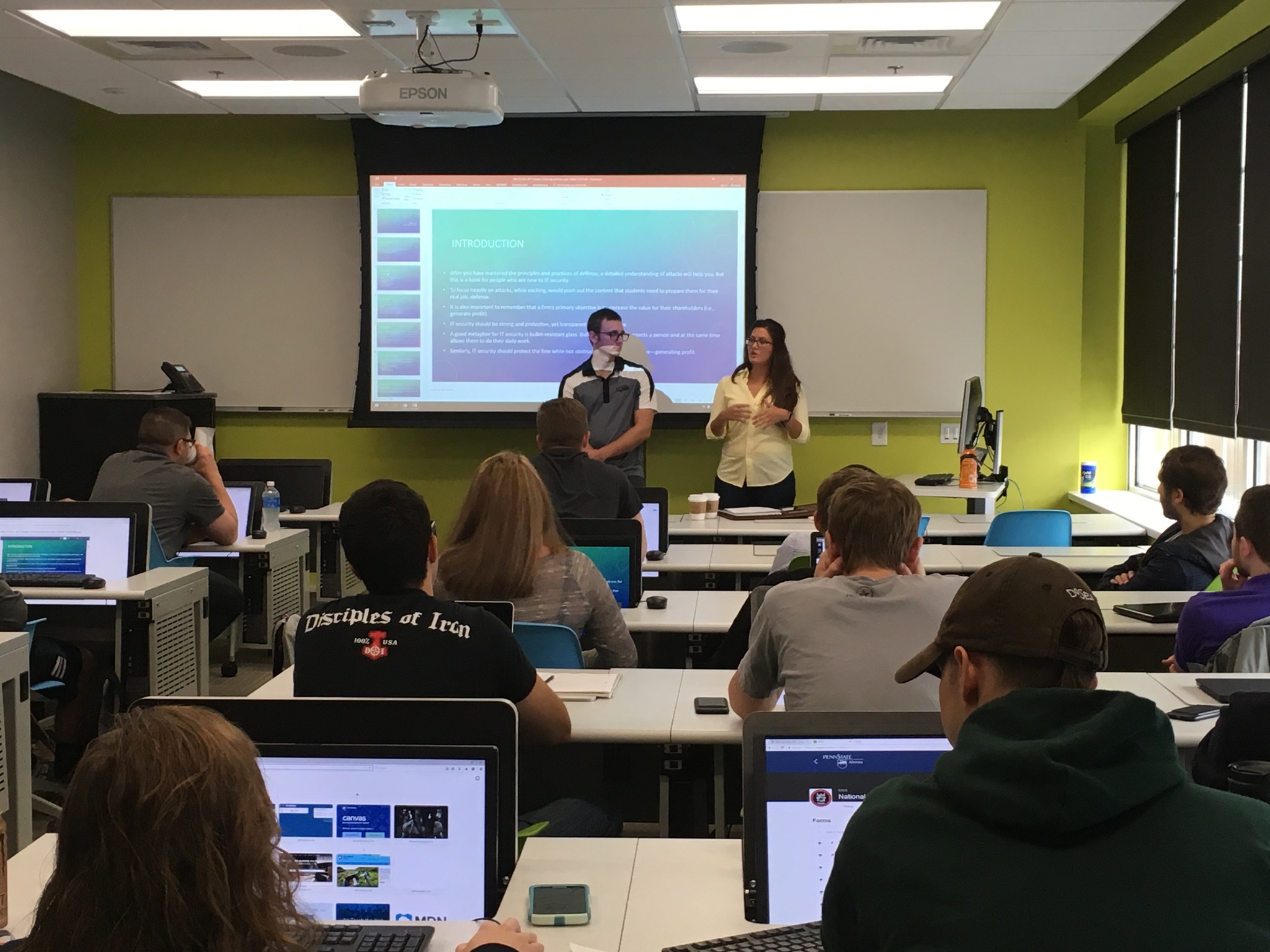 Cue our strategic program – HAX. One of the ways we identify the best and brightest GRIMM interns is to work directly with academic programs through a program we proudly kicked-off this week. HAX is an organization made up of a conglomerate of undergraduate cybersecurity clubs with the purpose of fostering friendly competition and collaboration with a long-term vision of becoming a well-established security organization with a strong link to academic. GRIMM sponsors schools based on a number of criteria – namely interest in realistic hands-on experience in "red team" and operational skills (i.e., penetration testing, or hacking for purposes of defense). For the inaugural program, GRIMM partnered with RIT
RC3
, the Mason
Competitive Cyber Club
, the Michigan Technological University Red Team, the Penn State University at Altoona
Security Risk Analysis (SRA) Club
as well as their Sheetz Entrepreneurial Fellows Program, since SRA's business colleagues recognize the importance of understanding how the security of technology impacts every single business venture.
We believe GRIMM can make an impact at each of these schools, by both mentoring students to have the hands-on-keyboard technical skills necessary to compete in security competitions against other academic clubs, helping prepare their resumes for the workforce after graduation.
Additionally, many of my GRIMM colleagues are alumni to these schools, and want to find ways to give back.
The 2017-2018 HAX program is a pilot year that will result in a number of lessons learned, however, if successful, GRIMM intends to expand the program to foster competition between students and between schools, empowering students to mentor one another as well. With a global shortage of skills, and increasing threat to everything we as citizens rely on every day, it's crucial we do everything we can to help prepare future generations to help fill this gap. If you're affiliated with an undergraduate security club and are interested in learning more about the GRIMM HAX program, hit me up at
lisa at grimm-co.com
.